process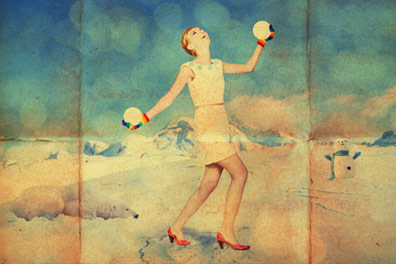 We're different from most other web developers you'll meet. We're accessible, our customer service is unparalled in the industry, and we offer design, marketing, coding, and search engine expertise in one tidy package.
From the first time we meet and all throughout the project, we're here to explain things and answer any questions you might have. We listen in order to discover your taste, style, vision and expectations, often asking questions in order to ensure that we understand your goals and needs. We've found that an informed client is infinitely easier to work with, making the process much more productive and enjoyable for all.
So that you'll know what to expect, below is a brief description of our typical workflow:
1. initial consultation

Our first order of business is to listen to you. We find that every project is a success when enough time has been devoted to this first step. We want to know all about you, your organization, your style, taste, and vision. This will seem less like a business meeting and more like a chat with friends. We want to put you at ease from the very start, and to open a wide channel of communication that will continue throughout the journey.

2. concept creation and site design

Once we understand your needs and objectives, we will work with you to create a site concept and provide a unique design which best represents your products and services. We will also provide you with the overall information architecture visitors will use to navigate your site. Next, a basic design concept is posted online for your approval.

3. domain name

Your site will need a domain name, which will become the location address of your web site. If you let us know the domain name you desire, we can find out if it's available, and if so, will secure the name on your behalf. We are also available to help you choose a domain name that will represent your business well and aid search engine users in finding you.

4. web site hosting

Web hosting creates a location for your web site to reside, making it accessible online. We are happy to recommend an appropriate host and to guide you through the simple process of setting up your hosting account.

5. production

After you approve the concept and design, we will begin developing your site using the most appropriate web technologies based on your objectives. During the production process, you will be provided with a unique URL where you check on the status of your site. We use an online project management tool called BaseCamp. It's a great way to manage communication between developer and client throughout the process.

6. working with images

Any images you would like included on your web site may either be delivered to us in digital format via our BaseCamp interface, or scanned from paper by us. We're specialists in Photoshop retouching of images as needed.

7. preparing text content

We offer assistance in preparing, formatting, editing and proofing your text content upon request at no additional charge. Taking advantage of our expertise in this area not only will ensure that your business is represented at its best, but may also increase the search engine ranking of your site's pages.

8. the testing phase

Once your web site files have been uploaded to your host server, the testing phase begins. We test in the most commonly used browsers, which currently include the two most recent versions of Internet Explorer (Windows), Mozilla (Win/Mac), Firefox (Win/Mac), Opera (Win/Mac) Safari (Mac) and Firefox, Konqueror and Opera (Linux). When the testing phase is completed, your domain name is pointed to the host server and the site is live for public viewing.

9. updating your site

Most good web sites regularly update content so visitors have a reason to return. Updating tends to also increase your ranking with search engines. We are available to take care of the updating and maintenance of your site if you so desire. Alternately, you may elect to update your own site. This is easier than you might imagine with our customized, ridiculously simple-to-use CMS (content management system). When we initially discuss your needs, we will ask whether you are interested in updating your own site, since this will affect the way your web site is constructed.

11. collaboration

We are able to offer a full range of design and limited programming services. We also collaborate on a frequent basis with a well established network of professionals in order to give our clients the best possible service in all aspects of web design and development.

12. search engine optimization

Our services include the practice of considering SEO from the time a project begins and all throughout the process of design, development and coding. We study current SEO trends and practices in order to boost our clients' rankings in search engine results. Of course no guarantee as to SE positioning can be realistically made, but there are a number of methods we can employ to raise a site's overall search engine ranking.